Tour the beautiful Oley Valley and enjoy one of the premier riding locations in the area. Long winding downhills, gently rolling farmland, a covered bridge, and historic landmarks: Oley Valley has got it all.
Ride Options: 20, 40 and 60 miles or combine two for more options.
Pre-Registration: Deadline is 9/24/18 online (https://www.bikereg.com/shoo-fly-classic-bike-ride) and/or postmarked by 9/21/18.
Entry Fee: $30 pre-registered/ includes a tech shirt. After pre-reg date and event day, $35 no shirt.
Event Day Registration: 7:30-10am.
Ride starts: After you have checked in for your ride sheet.
Requirements: You MUST wear a helmet. NO headphones.
Ride / Course Sheets: You will receive the ride sheet for your ride at registration.
Each course is also clearly marked with specific colors for each ride.
Check Points: There will be snacks and drinks at set check points on the course.
Ride Finish: All riders must be finished riding by 3pm.
Please plan your ride distance accordingly based on your normal ride pace.
Ride Support: Support vehicles will patrol all routes offering assistance to riders if needed.
Post Ride Food: Relax and feast on a wide selection of goodies, meat lasagna and veggie lasagna and Shoo Fly pie. There will also be a vendor area or for those interested, display spaces are available for a minimal fee.
Location: The Oley Fairgrounds at 26 Jefferson St, Oley, PA. 19547
Two blocks from Junction of Rtes 662 and 73.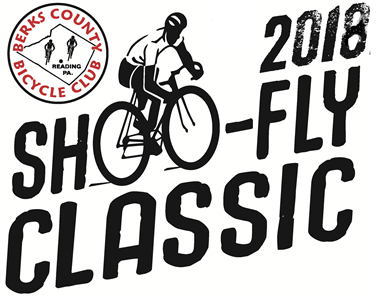 Download Entry Form/Waiver
Register Online